Overview/Fluctuations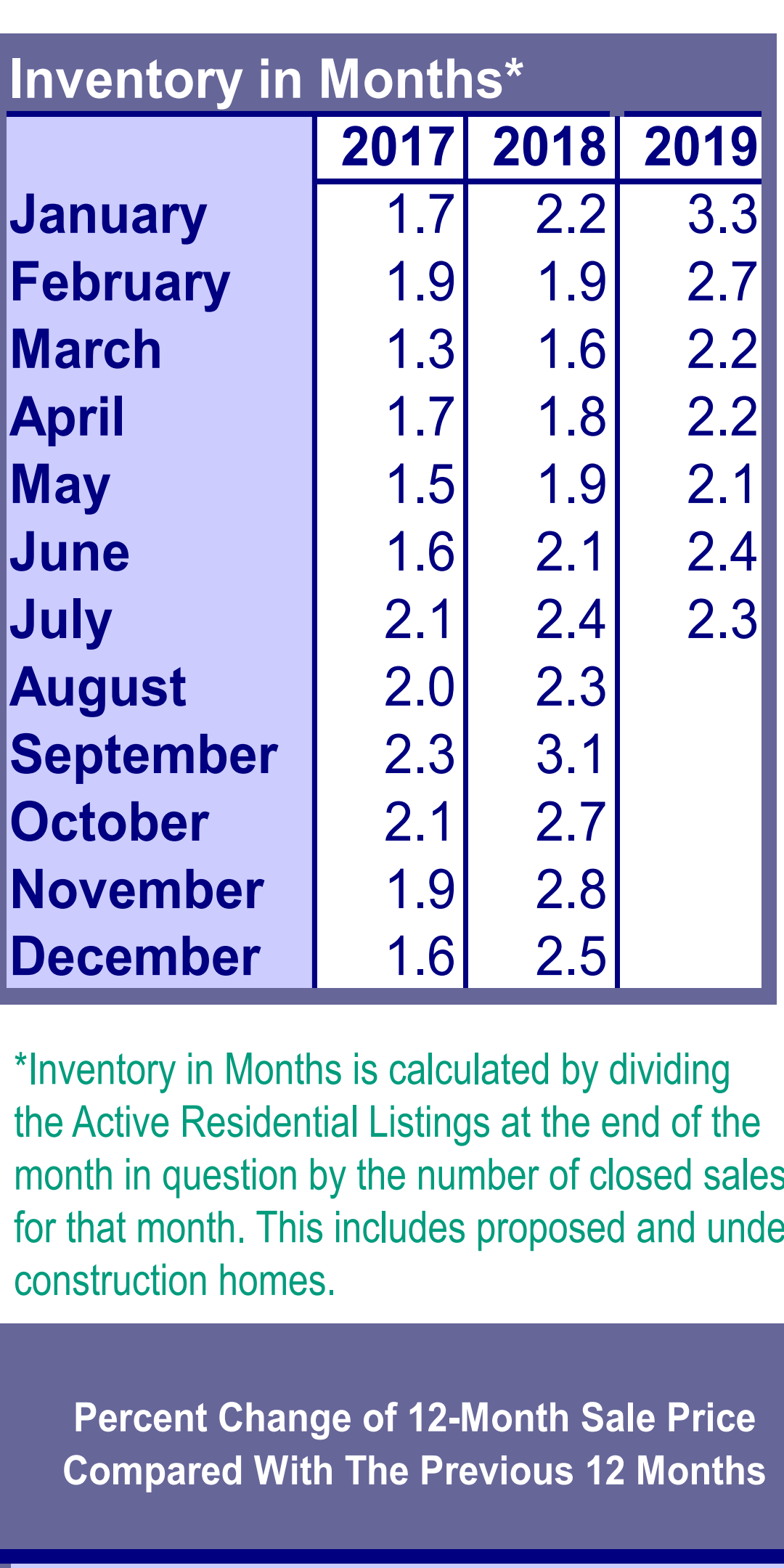 Per RMLS Market Data for the Portland Metro Area, July 2019:
Overall we see prices leveling out everywhere. N Portland and NW Washington County are two areas where we see slight depreciation, but this is not as scary as it looks; more an indicator that prices jumped a bit beyond what Buyers were willing to pay in these areas and there is now a correction in process. Gresham, Oregon City and Beaverton/Aloha in particular remain very strong (see below), and the whole Portland area is pretty solid, albeit w/prices cooling a bit & some seasonal slowing.
Though most think Summertime is the busy season for real estate, truth is that it slows down dramatically as people are off on vacation etc. Spring is the hottest time for Sellers, and the current market and Fall are my favorite times to represent Buyers as they find a new home to call their own. : ) AND, if a home is priced and marketed properly, I have continuing and long-standing success Selling in any time of year.
There were 3,966 New Listings in July 2019 which was down 8.0% from from July of 2018's 4,312, and 7.4% from the previous month's 4,281.
At 2,994 July 2019's Closed Sales were up 7.6% over July 2018's 2,786, and 6.8% over the previous month's total of 2,756.
***This was the strongest July for Closings since 2015's total of 3,452.
July 2019's Pending Sales (accepted offers), at 2,998 were down 2.4% from July of 2018's 3,071, and down 2.8% from the previous month/June 2019's total of 3,083.
The Average Sale Price in July 2019 of $466,000 rose about $11,000 over last year/July 2018's $455,100, and was down $6,700 from the previous month/June 2019's $472,700.
The "Median" Sale Price (the price smack dab in the middle of all sales) in July 2019 of $411,600 was up from last year/July 2018's $401,600 by $18,400, and down $8,400 from the previous month/June 2019's $420,000 .
Neighborhoods: July's Average Sale Price + 12-month Appreciation :
North Portland: $406,300 -0.3% (June $417,900) YTD Median: $405,000
NE Portland: $499,200 1.3% (June $491,500) YTD Median: $429,700
SE Portland: $424,200 2.7% (June $434,700) YTD Median: $375,000
Gresham/Troutdale: $373,200 5.5% (June $374,900) YTD Median: $353,500
Milwaukie/Clackamas: $452,500 3.9% (June $484,200) YTD Median: $417,000
Oregon City/Canby: $446,600 5.1% (June $460,900) YTD Median: $415,000
Lake Oswego/West Linn:$681,000 0.6% (June $702,000) YTD Median: $585,500
West Portland: $587,800 1.5% (June $611,000) YTD Median: $524,900
NW Wash County: $557,800 -1.8% (June $535,000) YTD Median: $515,000
Beaverton/Aloha: $411,100 6.3% (June $411,100) YTD Median: $390,000
Tigard/Wilsonville: $492,600 2.8% (June $472,800) YTD Median: $440,000
Hillsboro/Forest Grove: $423,300 3.5% (June $433,200) YTD Median: $380,000